How to Arrange a Funeral during COVID-19
Losing someone you love is always devastating. At this moment in time, it is even more difficult. With the COVID-19 virus regulations changing funerals, it makes saying goodbye harder. If you're reading this because someone close to you has died, we're so sorry for your loss. Douch Family Funeral Directors has served your community for over 11 decades and we stand ready to help you now. During this time of uncertainty, we will remain open and our experienced, caring staff will continue assisting families during this critical time. We have put together this guide to help you through these unsettling times where feelings of grief and anxiety are amplified. We hope these guidelines will make the next few weeks a little easier for you.
What should I do if someone has died at home?
How do I register the death?
Can I still have a funeral?
How do I make funeral arrangements?
How many people can attend the funeral?
Will there be social distancing measures at the service?
Can I visit my loved one at the funeral home?
Where can we hold the service?
What can we do if we can't attend the service?
Are you able to provide us with a limousine to get to the funeral?
Can I still hold a wake at my home?
What if I can't afford the funeral?
If you receive money from the deceased's estate
What should I do if someone has died at home?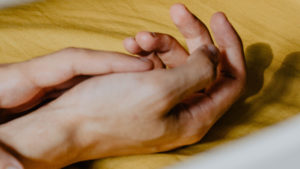 Even if it was expected, a death at home can be very upsetting.
It's perfectly ok to take a moment to yourself before you do anything else.
If the death was expected, call their GP or 111 to get through to the nearest surgery. If the death was unexpected or sudden, call 999 and explain the situation. 
Remember: if the person who died had coronavirus symptoms, or if anyone else in the household has them, it's important to mention it. Help will come to your home as soon as possible. Please get in contact with your chosen branch so one of our funeral directors can help you. Our phones are open 24/7, 7days a week. It is vital you let our staff know if the death may be related to coronavirus.
How do I register the death?
The way you register the death has changed and has perhaps become easier. You will need to register the death with the local registrar office to where the person died, within five days. Registration now takes place over the phone or online, with forms being completed digitally, and copies of the death certificate being sent in the post. If needed, your funeral director can do this for you. The doctor who attended your loved one before they died would normally sign the medical certificate of cause of death; however, during the current emergency, any registered medical practitioner, without having personally attended the deceased, provided they are sufficiently able from the available information, can issue the medical cause of death certificate.
We have created a document with the questions the registrar will ask you, you can find the document here. Below is an example of the simple process for registering the death. Our phone lines are available 24 hrs, 7 days a week. If you need any help with this process do not hesitate to give a call and we will be happy to assist you.
The medical certificate of cause of death is sent to the registrar office. The hospital or GP clinic may email it over to them for you.
You will need to make contact with the registery office to organise a telephone appointment to register the death.
After registering the death, copies of the death certificate will be posted to you.
The green form for burial or cremation will be emailed & posted to your funeral director, and we'll sort it from there.
Can I still have a funeral?

Funerals are still going ahead. New guidelines have been brought in and this has changed the way funerals are normally carried out. We understand that the new funeral guidelines are difficult, but they are there to keep you and your family safe.
How do I make funeral arrangements? 
To help maintain social distancing, we are happy to discuss all the arrangements over the phone, video conference or via email. If you and the rest of your household are all well, and the death was unrelated to coronavirus, you are still able to come into the office for a meeting. Social distancing of 2m will still take place and we will ask you to sanitise your hands when entering and wear a face covering. Hand sanitiser and facilities for handwashing and spare face masks will be available on-site. We promise you will still get the same thoughtful service regardless.
How many people can attend the funeral?
From Monday 19th July, BCP council have announced that they will be lifting the national restrictions on funeral services and returning close to business as usual across our crematoria and cemeteries until further notice. This means there is no longer any limits on how many people can attend funerals being held on their premises.
Standing in the aisles or any other open floor space within the enclosed ceremony area will be discouraged, however, live streaming and watch again services will continue to be offered to those families if they so wish, at the published price.
Weymouth Crematorium is also lifting the restrictions on the number of attendees at a funeral.
However, there are no Covid restrictions on attendance numbers, Weymouth Crematorium is strongly recommending mourners are considerate to the needs of others and allow people the space they need to feel comfortable.  As a reminder, their large pews can comfortably seat 6 people and the smaller ones can comfortably seat 4.  They recommend these numbers as a maximum and encourage mourners to take the space they need to feel comfortable and safe.  Please avoid ushering lots of people onto one pew.  It is still advisable for people to give each other space.
If you have COVID-19 symptoms or have had contact with someone who has been infected, you are advised to stay home. This includes contact with the person who has died if they died due to the coronavirus.
If you are in a vulnerable or extremely vulnerable group, you are advised to stay home. This includes people who are pregnant or over 70.
Can I visit my loved one at the funeral home?
Viewing the person who has died is still allowed. However, it's at our discretion. Viewing is only allowed on embalmed cases. If you are still in quarantine yourself, you'll need to stay at home and cannot visit.
If your loved one has died from coronavirus or their death was suspected to COVID-19, you will not be allowed to visit.

Where can we hold the service?
Places of worship are available for funeral services. However, due to the design of some buildings and the maximum number may be less in some
venues, it is down to the venues' discretion. You can still have a service at a crematorium or at the graveside. Bournemouth, Poole and Weymouth crematoria are still open for funeral services. Poole crematorium will still be holding services however the crematorium has made the decision to stop using its cremator as the service the cremator needs has now been superseded by the national emergency crisis regarding COVID-19.⁠ Funerals and
everything regarding services will continue as usual despite this and there will be arrangements in place for the conveyance of the coffin to Bournemouth for cremation. We hope you will understand and take this into consideration.
Our Ceremony Rooms are still available for use at our Parkstone, Blandford and Corfe Mullen branches for Funeral services. We have no attendance restrictions however we ask that families be aware of the current pandemic and take it into account when thinking of numbers. Our chapels provide a relaxed and private alternative to a public building during this time of uncertainty. Hand sanitiser and facilities for handwashing will be available on-site and after every service, the area will be cleaned and wiped down before the next family enter. We ask that you please wear face masks unless excempt. Each branch will follow these procedures to avoid the risk of spreading the virus.
There is now a 6 passenger maximum in our limousines. Masks should be worn and hand sanitiser used when entering and leaving the limousine.
Hill View Lodge in Wareham is also available to use for services. The service can conclude with burial or direct cremation.
What can we do if we can't attend the service?
The crematoria have a live stream and video recording equipment available for the services that take place. This means that anyone who can't attend can still watch the funeral service from home.
The live stream service at the crematoria has provided some comfort to families, knowing that those who are unable to attend, due to the current restrictions, can still be a part of the funeral service.
When choosing to have the service live streamed, we will provide you with a link including a username and password for you to share with your friends and family. They will not be able to view the service without this information. Approximately two to three days after the service, a recording of the funeral is available to watch for 28 days. You can also request a download of the service to keep.
We have seen how meaningful the live stream service has been to the families we have assisted during the Covid-19 pandemic. At Douch Family Funeral Directors, we have taken the decision to subsidise some of the cost to our families, for the live stream service at Poole Crematorium.
Are you able to provide us with a limousine to get to the funeral?
Yes. The Douch Family Funeral Directors priority is the safety, well-being and health of our families, community and our employees, therefore we have restricted the number of passengers who can travel to and from the funeral service in our limousines, from seven to six. We ask that you wear a face-covering when inside the vehicle and hand sanitiser will be provided.
Can I still hold a wake at my home?
For events taking place in other venues, (such as a garden of a private home, on private land or in a public outdoor space), organisers will need to make the space as safe as possible.
If you plan on having more than 30 people in your outdoor space, you must do this by completing a COVID-19 risk assessment to determine how many people will be able to attend, and following this guide to make the event as safe as possible. Please see the guidance on steps to take when holding an event in other venues, including a garden of a private home.
For any commemorative event that takes place indoors in a private home, in line with the wider social contact limits, up to 6 people or more if everyone present is from the same 2 households can attend.
If you have been advised to self-isolate by NHS Test and Trace or are in quarantine after recent international travel, you must not break your isolation to attend any commemorative events. This would be a legal offence and you may be fined.
What if I can't afford the funeral?
We understand that paying for the funeral can sometimes be difficult. If you feel you may have difficulties with covering the funeral costs, please let us know. Our staff will be able to discuss the options that may be available to you. You may be entitled to help with paying for the funeral.
You may be eligible to receive a Funeral Payment from the Social Fund. This is means-tested and is dependent on the person responsible for arranging the funeral being in receipt of government benefits.
Find out other financial support available to you.
If you receive money from the deceased's estate
Your Funeral Expenses Payment will be deducted from any money you get from the deceased's estate. The estate includes any money or property they had but not a house or personal things left to a widow, widower or surviving civil partner.
Get the support you need
If you need someone to talk to about how you're feeling, help is available. Our phones are open 24/7, 7days a week for you to get in contact with us regarding anything to do with your loved one's funeral. Please do get in contact with any questions or queries there will be a funeral director on the other end of the phone available day or night to help you.
You're not alone. When you lose someone you love, coping with bereavement and grief can be all-consuming.
Everyone is different and you'll react to the loss in a way that is unique to you. But support is available. You might find it helps to talk with someone outside your immediate family or with someone who has been through a similar experience.
See what support is available to you.
>> In light of the current epidemic our social and bereavement groups have been cancelled until further notice. Support is still available, so please do contact us if you are struggling <<
We would like to offer bereaved families solace in these unprecedented times with the knowledge that they will not be forgotten.
A Service of Thanksgiving will be arranged to commend each and everyone who has died during this Coronavirus Pandemic.
The service will be for everyone, of all or no Faith – to celebrate the lives of those who have passed. Please let us know if you would like to be advised when a date and time is arranged.
Our thoughts are with you and your family.
The Douch Family
Page updated: 29th December 2021
14th May 2021
Contact Us
Contact us form