5 of The Best Books About Dealing with Grief
---
If you've lost someone you love, you could be feeling isolated and in need of support. Understanding and dealing with grief is overwhelming at times, but self-help bereavement books are a useful resource. There is a wide range of bereavement self-help books available.
Books on grief include memoirs, guides, and collections of poems. It's particularly challenging to support children who are experiencing bereavement. Books to support children range from picture books for toddlers through to self-help books targeting to pre-teens.
Why read a book about grief?
Everyone will experience grief at some point in their life, but grief isn't something we like to talk about. It can be a hard discussion to have. You might read guides on relationships, success and health but may not have considered books on bereavement.
With such a wide choice available, there is a book out there to help support you during bereavement. We've put together our list of recommended books for dealing with grief.
Grief and loss poems
Many people turn to poetry in times of difficulty, using poets' words as an anchor for their feelings. If you find comfort in reading poems, there are several poignant poems available online or poem anthologies such as: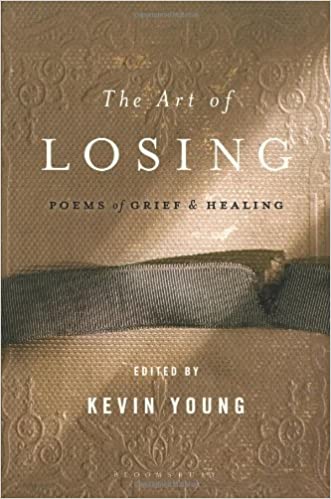 The Art of Losing: Poems of Grief and Healing – Kevin Young
This popular anthology introduces 150 beautiful poems to help readers embrace their loss and recognise their heartbreak. The anthology is split into five sections (Reckoning, Remembrance, Rituals, Recovery and Redemption). Helping to guide the reader through their array of feelings. Poets include Elizabeth Alexander, W.H. Auden, Amy Clampitt and more.
Stories and memoirs
Reading stories and personal memoirs might help you feel less alone in your grief. Reading other people's experiences with grief can help you navigate your way through a difficult time.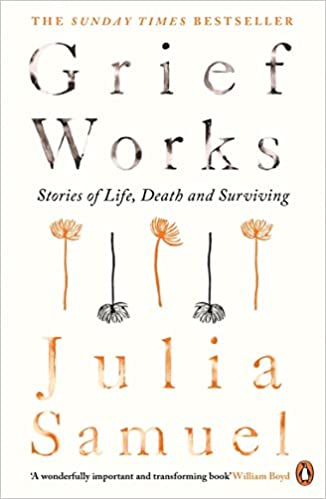 Grief Works: Stories of Life, Death and Surviving – Julia Samuel
Death is often considered a taboo topic, particularly among people in the UK. However, some studies show that an increasing number of people are comfortable with talking about funerals. Grief works is a compassionate guide that aims to help people who feel uncomfortable talking about it with family and friends.
A Grief Observed – C.S. Lewis
A Grief Observed by C.S. Lewis was first published in 1961. It was published originally under the name N.W. Clerk, as Lewis didn't want people to know he had authored it. Grief Observed was written about C.S. Lewis's experience with grief following his wife's death. This candid book details the trials of everyday life without his wife and offers an insightful account of his thoughts and feelings.
Books for supporting people with grief
Supporting someone through a period of grief is challenging. Self-help books will help you to understand grief and better support a grieving partner, member of family or friend.
It's OK That You're Not OK: Meeting Grief and Loss in a Culture That Doesn't Understand – Megan Devine
Grief is a natural response to death and unfortunately, there is no 'quick fix'. This book shows readers how to live through their grief or help others during a time of great loss.  While this book does give you the tools to manage grief, it also empowers you to have feelings on your own terms.
Children's Books on Grief
Explaining death to children can be tricky. Giving children suitable bereavement books can provide them with a great source of comfort.
The Invisible String – Patrice Karst
The Invisible String is a best-selling, picture book about grief for bereaved children. This book is very accessible and is ideal for all ages. It has sold over 400,000 copies and has been praised by parents, teachers and therapists for its excellent approach to overcoming loneliness and pain.
This compelling story follows a mother telling her children they're all connected by a piece of string. The children think this is impossible but their mother reassures them that 'Even though you can't see it with your eyes, you can feel it deep in your heart, and know that you are always connected to the ones you love'.
Douch Family Funeral Directors in Dorset offer local bereavement support groups to those seeking professional and friendly support. Our bereavement support groups are led by Cindy Weller, a local counsellor specialising in bereavement. Cindy is a qualified, accredited counsellor and a member of the National Counselling Society (NCS) and the British Association for Counselling and Psychotherapy (BACP).
To find out more about our funeral services, contact us on 01202 367 307 or fill an online contact form. We're always ready to help, day or night.
Please note that our social and bereavement groups have been cancelled until further notice due to the COVID-19 outbreak. Please keep checking our events calendar or Facebook page for more updates.
—
Image sources:
www.barnesandnoble.com
www.amazon.com