An Insight Into Why We Chose The Pilato Family To Make Our Hearses
---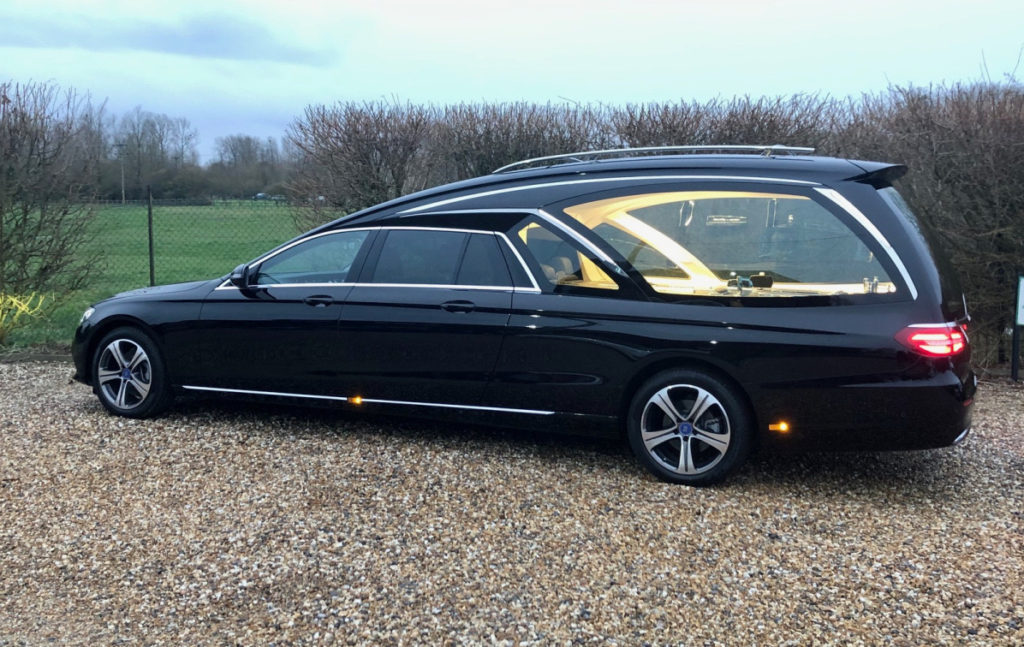 One of the most important parts of any funeral service is transporting a loved one to the ceremony in a hearse that is elegant and comfortable. For our funeral packages at Douch Family Funeral Directors, we have Pilato hearses as part of our service. Their award-winning hearses are suitable for any ceremony whether it's a cemetery burial, woodland burial or cremation. Read on to find out what makes Pilato hearses so special.
History of Pilato hearses
As a long-standing funeral director in Poole, Wimborne and surrounding areas, we understand the importance of local history. The founder of Pilato Hearses, Luigi Pilato, began his career as the owner of a local funeral director. He quickly found success converting Mercedes cars into hearses. Pilato has been manufacturing hearses since 1963 and by the end of the 1960s, they had become the point of reference for all national production. By the 1980s Pilato had expanded the production to include other well-known car manufacturers like Jaguar, Fiat, Peugeot, Ford and Citroen. During the 2000s Pilato manufactured thousands of Mercedes Model E hearses. This fantastic design became a hallmark of their quality and precision engineering.
Benefits of Pilato hearses
Pilato hearses are well regarded for many reasons. One of the most impressive features of a Pilato hearse is the design. They have over 50 years of experience in converting traditional road cars into streamlined hearses, and they have perfected their craft. Over the years they have refined the manufacturing process they use in developing these machines.
Some of their latest ventures have expanded to include electric cars and SUVs, showing their commitment to innovation. The reputation they've built over the years has also allowed them to form strong relationships with car manufacturers. In 2016 they became one of only two companies in Europe authorised to covert Daimler E class cars. The incredible range of manufacturers and hearses available from Pilato made them the perfect partner for us at Douch Family Funeral Directors.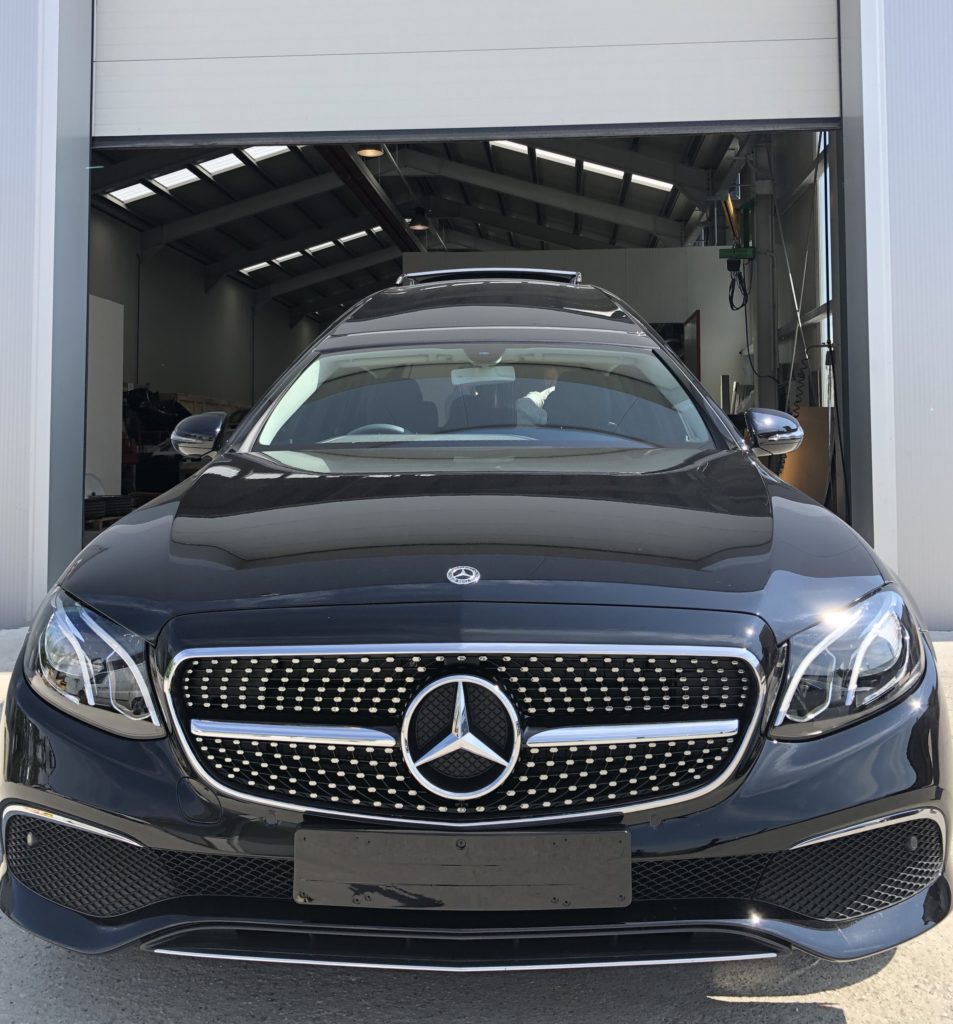 Why Douch use Pilato hearses
As a local funeral director, we take pride in providing excellence to all our customers. Through our UK distributor, Superior UK, we were introduced to Pilato in Italy. The Pilato family business holds many of the same core values we pride ourselves on at Douch Family Funeral Directors. Over the years they have proven to be innovative, while also respecting the history and tradition of the industry they operate in.
Our personal favourite at Douch Family Funeral Directors is the Pilato range of Mercedes hearses as we have found that these have the best combination of design and reliability. Italy has produced some of the greatest designers in the world, from architecture to fashion. Some of the most iconic automobiles of the last century are Italian designed. You can certainly see some of this history in the Pilato designs.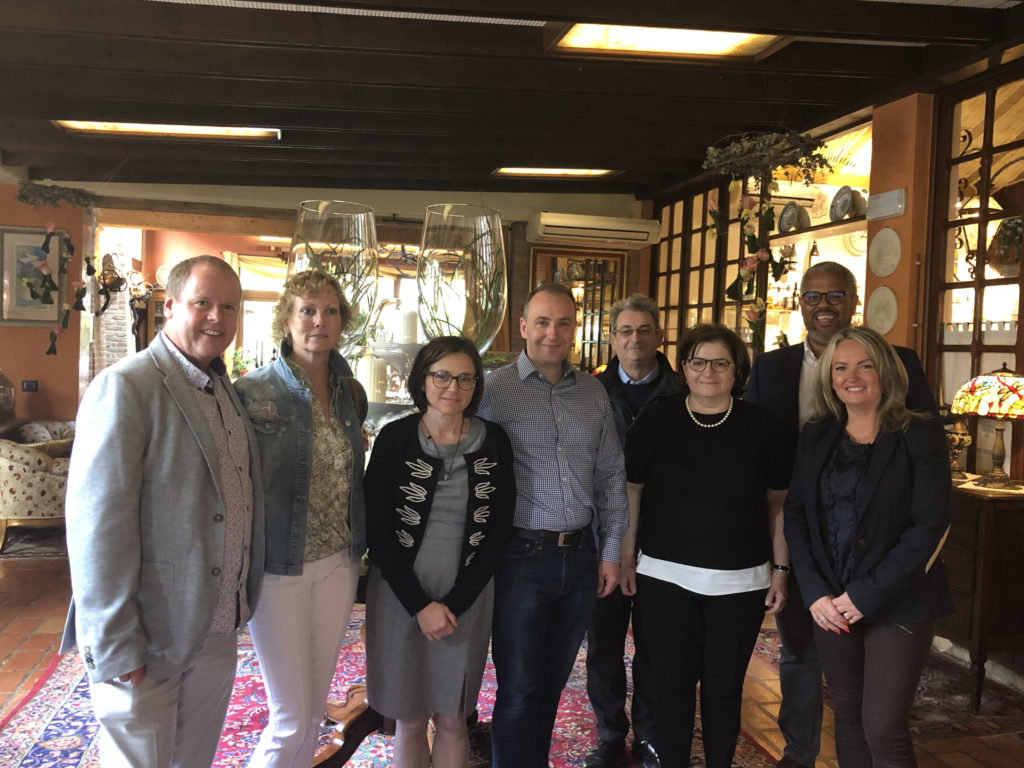 To enquire about a cemetery burial, woodland burial or Bournemouth cremation service, get in contact with us today. We can tailor our funeral packages to your specification, including a choice of Pilato hearses. For general enquiries call 01202 367 307.