Awards for cricketers after a splashing season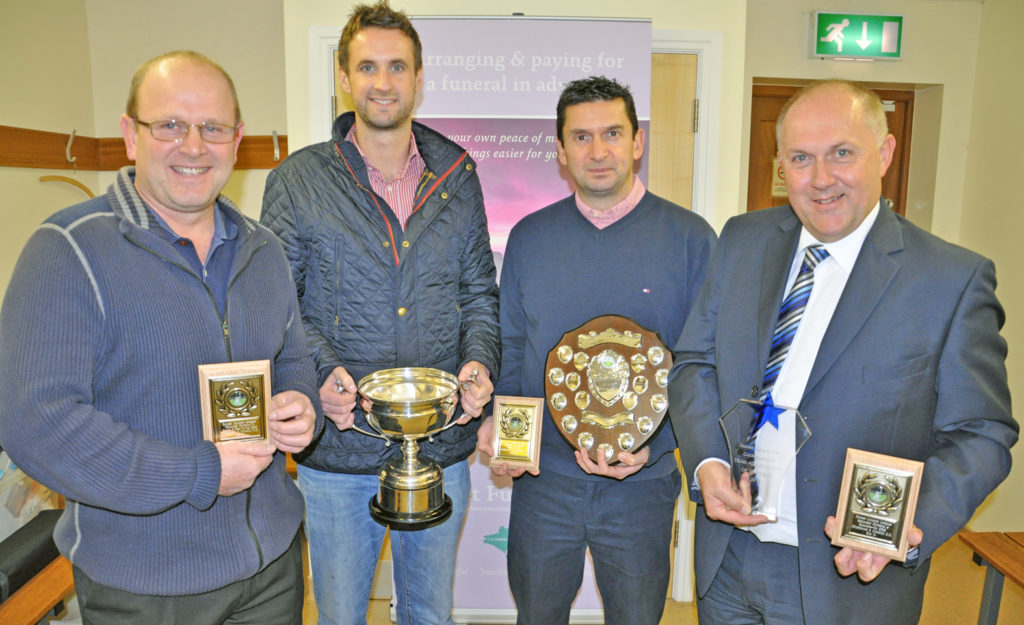 ---
Resourceful cricketers took to the pitch with giant sponges to soak up surface water and help ensure a successful season despite the deluge.
This and other stories were shared at the annual Dorset Funeral Plan Cricket League presentation. It was a wonderful night for Wimborne Cricket Club in particular after they triumphed in the Premier League and Division 2 and were runners up in Divisions 4 and 6 South and East.
John Ridout, League Treasurer and Chairman and Chairman of Wimborne Cricket Club, said: "Wimborne's success was the result of considerable hard work and investment in the junior players over the years.  We all wished that Jack Douch, who sadly died this year after a lifetime supporting the club, could have been present to witness the achievement."
Summarising the success of this year's league, John added: "It has been a difficult season, with many clubs affected by the loss of match fee and bar income because wet weather stopped play. Some managed to play on regardless because of exceptional efforts by players to protect the pitches. The Olympics and the Jubilee celebrations also took players away but we hope the Ashes will bring more of a resurgence in 2013."
Other highlights included a Performance of the Season award for Jack Hector from Wareham Cricket Club who scored 195 not out during a match against Blandford in Division Five.
Groundsmen Henry Gatehouse and Martin Hedge of Stalbridge won Groundsmen of the Year after making significant improvements to the playing surface.
Swanage Cricket Club won Division 1, Compton House won Division 3, Pimperne won Division 4, Wareham won Division 5 South and East, Weymouth Longshots won Division 5 North and West and in Division 6 South and East Swanage Seconds were triumphant, while Shillingstone Seconds stole the show in the North and West.
Other league runners up included Martinstown in Division 2, Winton Seconds in Division 3, Sturminster Marshall in Division 5 South East, Abbotsbury in Division 5 North and West and Portland in Division 6 North and West.
85 teams completed the season and sponsors at The Dorset Funeral Plan have once again confirmed their support for next year.