Historic Dorset business older than thought
---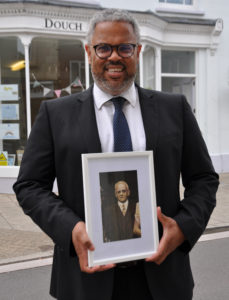 Dorset's Douch Family Funeral Directors has discovered that it is older than it thought after a vintage newspaper story was discovered.
The historic business, which cancelled its 110-year anniversary celebrations due to the coronavirus, knows now that it was trading before 1910 – the year it always believed it was founded.
The newspaper story tells how Mr J E Jenvey sold his business to Mr FC Douch' – in March 1909.
It was always thought that Frederick Charles Douch had founded the cabinet makers business in Wimborne a year later.
Historic discovery
Nick Douch, his great grandson and managing director of the company that is now a group of funeral directors, said it was a complete surprise.
He said: "For many years we thought we had been founded in 1910 because our earliest document comes from that year.
"My father's cousin, however, is an historian and he discovered a small story in a paper from early 1909 and it shows that my great grandfather was in business before then.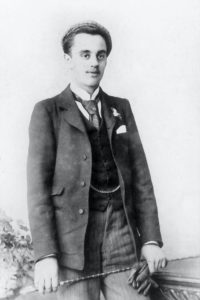 "The story explains that the new business was based in Leigh Road, Wimborne, where our Douch & Small branch is located today.
"We had lined up a series of events to mark our 110-year anniversary, but they would have been misleading.
"The business ultimately diversified into funeral directing and over the years the cabinet making and furniture dealing side of the company was disposed of."
Nick, who is the fourth generation of the family to run the historic business, oversees seven funeral branches, some of which have their own histories going back to the 19th century.
They are situated in Wimborne, Ferndown, Wareham, Poole, Swanage, Blandford and Corfe Mullen.
Nick said: "In our business, history and traditions are important and that is why we have always kept the original names of the companies we have taken over.
"The Douch name is very well known in the county, especially Wimborne, and we'd love to hear if anyone has further information about when my great grandfather began in business."