A funeral director with a personal story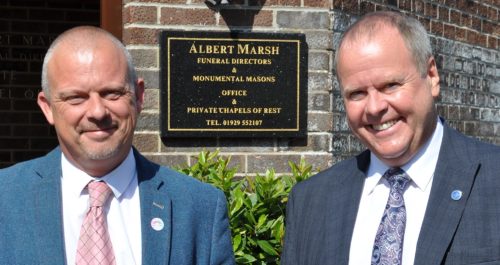 ---
The highly experienced funeral director Jon Rust has been appointed manager of Albert Marsh Funeral Directors in Wareham and Upton.
The branches are part of Dorset's Douch Family Funeral Directors and have a long history in the area.
Jon has been in the industry for more than 20 years and is keen to continue the traditions of the branches as well as embrace the group's technological innovations.
Albert Marsh founded the funeral directors in 1835 and it became part of Douch Family Funeral Directors in 1999.
Right reasons for joining
Jon said: "I am delighted to join what I know is an excellent company, which does things the right way and for the right reasons.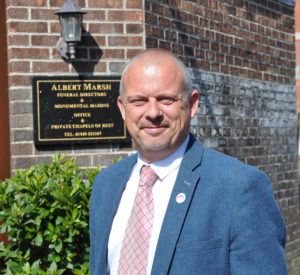 "I am getting to know the people of Wareham and Upton and understand that there is still a high demand for traditional funerals.
"I joined the industry 21 years ago after I lost my daughter at seven months.
"At the time I was a lorry driver and shortly afterwards I was made redundant so I joined the funeral director who dealt with my daughter's funeral and he trained me.
"Two years ago my wife Kirsten and I set up a charity called Tyler's Friends – named after our friends' son who died.
"It helps families who lose a child to afford the funeral they want.
"It includes providing headstones, and Douch Family Funeral Directors provide the stones to the charity at cost.
"I hate seeing a child's grave without a stone or mark and the charity exists to help families in Dorset.
"From my own experience I know that being a funeral director is something that is much more than a job; a sentiment that is reflected across all of the Douch branches."
Douch Family director Jonathan Stretch, the great nephew of Albert Marsh, said: "Jon was the perfect choice for this role.
"He understands the requirements of this old and traditional business while embracing everything else we have to offer, such as our award-winning funeral plan.
"That Jon and his wife have set up a charity to help families who have lost a child shows that his heart is very much in understanding and helping the bereaved."
• www.funeraldirector.co.uk