What You Should Know About Pre-Paid Funeral Plans
---
At Douch Family Funeral Directors, we recommend prepaid funeral plans. Paying for your funeral in advance helps to relieve financial strain on family later down the line, and we've seen first-hand, often by family members giving a massive sigh of relief, how much this is appreciated.
What is a prepaid funeral plan?
A prepaid funeral plan allows you to plan your own funeral in advance and make financial provision too. With our prepaid funeral plans, as long as your requirements don't change and we carry out your funeral, your family members will not be asked to pay any more for the services of your funeral director when the day comes for the funeral to take place. By fixing those costs at the outset you can save money and you provide comfort for your loved ones, allowing them to focus on grieving. You can also make a contribution towards third party costs which are outside our control.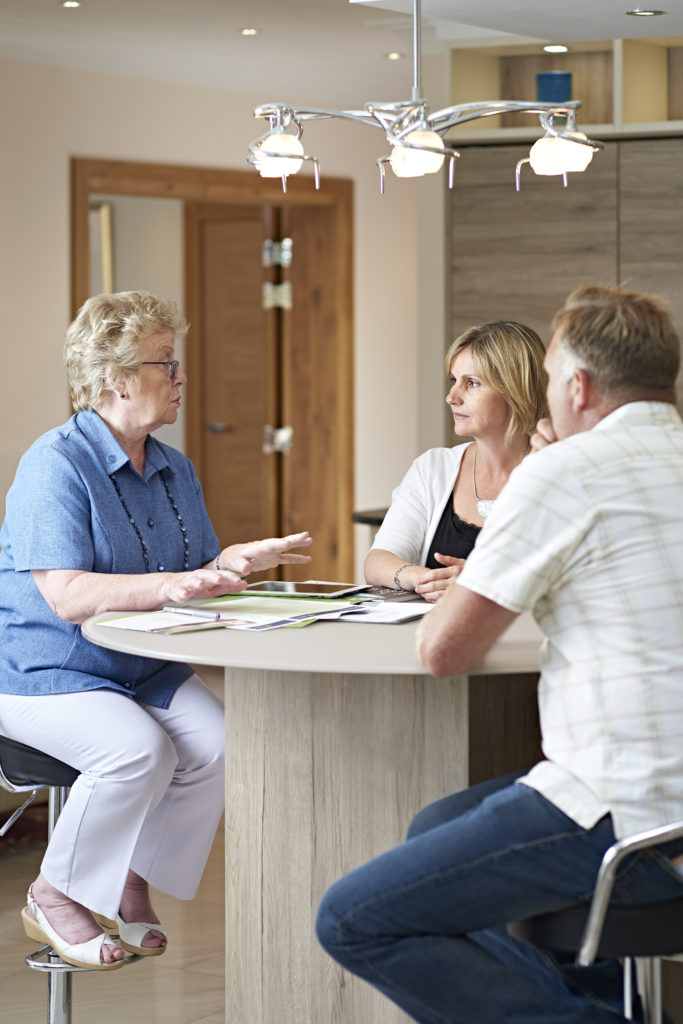 Why should you choose prepaid funeral plans?
It can be a huge support to your family knowing that you have not only made financial provision, but that you have set things in motion to ensure your wishes are carried out. 34% of people arranging a funeral would have no idea whether the deceased would have wanted a burial or cremation and 29% of people have never spoken to their friends or family about their wishes1.
In our experience, loved ones feel immense relief knowing that the wheels are already set in motion, and that the person lost will have everything how they wanted it to be.
What should you look for?
It is important to do your research to help you find the best prepaid funeral plan for you. For example, check that your chosen funeral plan provider is registered with the Funeral Planning Authority. The Funeral Planning Authority, or FPA, is an organisation set up by the industry to regulate pre-paid funeral plan providers. However, registration with the FPA is not compulsory, which means that not all funeral planning firms choose to comply with its Code of Practice.
The Dorset Funeral Plan is provided by Ecclesiastical Planning Services (EPS) who are registered with the FPA. This means that the Dorset Funeral Plan complies with the FPA Code of Practice, ensuring customer protection and the highest standards through an independent compliance committee.
EPS are part of the Ecclesiastical Group, a specialist UK-based financial services group which has been protecting people, property and funds since 1887. Ecclesiastical's values of honesty, integrity, fairness and financial security mean that you are in safe hands.
Prepaid funeral plans costs
The great thing about the Dorset Funeral Plan is that all available options include pay monthly funeral plans. Prepaid funeral plans start from £3,650 (£72.98 a month). Pay monthly funeral plans can be paid over 1, 2, 3, 4 or 5 years, or you can pay everything in one payment.
Are prepaid funeral plans a good idea? Prepaid funeral plans pros for you & your family
We recommend planning your own funeral in advance to, first and foremost, provide relief and support for the loved ones that are left behind. Other benefits include:
Pay today's rate – with inflation, all costs rise. Between 2017 and 2018, funeral costs in the UK rose by 4.7%2. When you choose a prepaid funeral plan, whatever the cost of the funeral directors when the time comes you will only have to pay for the funeral directors' fees, and you can make a contribution towards third party fees
Easy payment plans – choose pay monthly funeral plans to spread the cost or pay everything out-right, whichever is best for you
Complete funeral control – choose your preferred funeral arrangements. Your family can make changes when the time comes, but you can set your wishes in motion. This will not only provide peace of mind for you, but relief for your family, who will be pleased to know how you wanted your funeral to be
Financial security – each and every penny invested in your funeral with a Dorset Funeral Plan (excluding the initial management cost) is secured for your funeral.
If you have any questions about the prepaid funeral plans with Dorset Funeral Plan, or if you would like to start paying for your funeral in advance, contact our friendly team on 0800 032 9770 or use our contact form.
If you take out your prepaid funeral plan before the 1st of April Douch Family Funeral Directors are offering a £75 discount! On top of that, we will donate £50 to our charity of the year, Dementia Friends. Get ready to relax and enjoy the season, Dorset Funeral Plan are proud sponsors of the Dorset Cricket League.
Terms and conditions apply to funeral plans and to this offer. Please ask us for a copy.
1 OnePoll online survey of 1,000 men and women aged 50 and above on behalf of Ecclesiastical Planning Services, November 2017
2 Sunlife Cost of Dying Report, 2018