AE Jolliffe & Son Charity Car Wash
17 Victoria Rd, Ferndown BH22 9HT
10:00 am - 27th May 2023
Charity car wash at AE Jolliffe & Son to raise money for GAIN: Guillain-Barré & Associated Neuropathies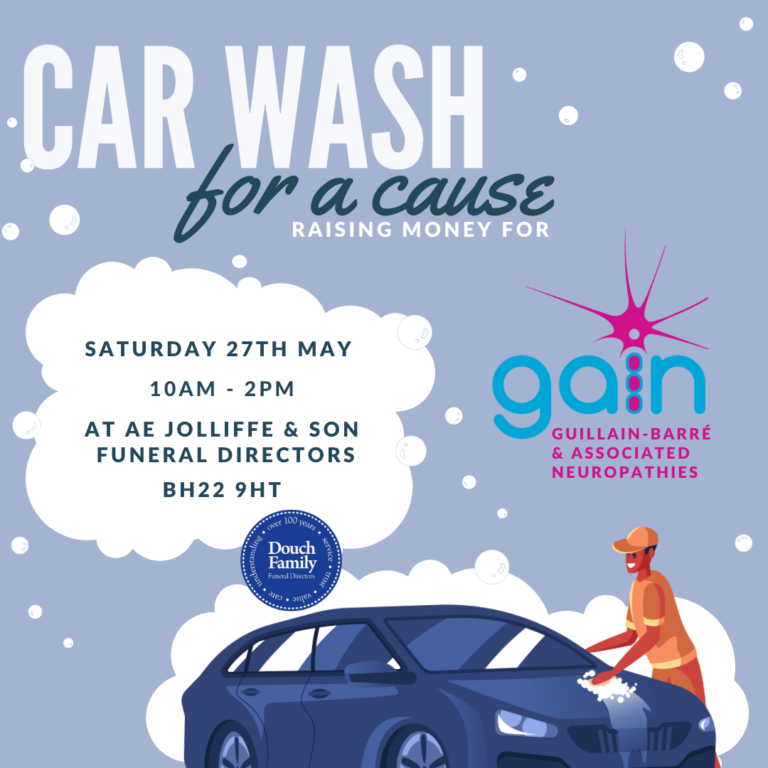 ---
DETAILS
We invite you to join us for a charitable event that's sure to make a difference!
One of our staff members has been supported by Guillain-Barré & Associated Neuropathies, and we are coming together as a community to show our support.
On May 27th from 10 am to 2 pm, we will be hosting a car wash fundraiser at AE Jolliffe and Son. All proceeds will support the charity and raise awareness for this condition.
Not only will you be making a difference for a great cause, but you'll also have the opportunity to get your car washed by our trained, dedicated staff. It's a win-win situation.
Don't miss this chance to come together and show our support. Join us for a day of community, charity, and car-washing fun. See you there!
All cars will be a suggested donation of £5. Cash or card is accepted or online donations!
View on Facebook