Ives & Shand Funeral Service
Parkstone
Our local independent funeral directors in Parkstone, Poole offers a friendly confidential service. We can be found opposite the Old Police Station on the corner of Ashley Road and Farcroft Road. We have ample off road car parking available. We are here to help any time of the night or day.
Call us today 01202 716 500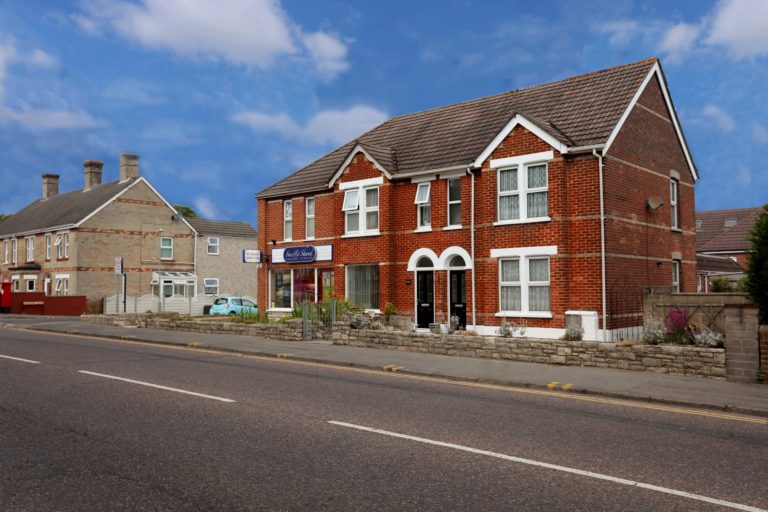 ---
Compassionate & Confidential
At Ives and Shand Funeral Directors we believe everyone deserves a funeral service that reflects their unique personality. We will guide you through the choices so that we can create a service that truly honours your loved one. You can even choose an alternative to the traditional oak coffin; they can be made of willow, bamboo or hyacinth.
Cremation & Ceremony Services
If you don't follow any particular faith, you might think that a crematorium is your only option. However, at Ives and Shand we understand that not everyone follows a faith and that's why we have our own service chapel on our premises in Parkstone, Poole.
The Ives and Shand service chapel can host up to 40 people. We give you the option to choose who conducts your service at our independent chapel. At Ives and Shand we proudly offer both religious and non-religious funerals to suit your loved one's wishes.
We recognise that funerals can be difficult financially. With this in mind and to help you save money, we offer our bespoke 'Chapel Service' package, with full use of our Service Chapel.
Thinking Ahead
Pre-paid funeral plans offer relief for your loved ones. If it's all planned and paid for in advance, not only will you have spared them the stress of deciding on funeral arrangements and how to pay for it, but you'll benefit from paying today's prices. Visit us at our funeral directors in Poole and we'll talk you through the details.
Personal Attention
At Ives and Shand in Poole, we are dedicated to supporting families going through difficult periods of their lives. That is why we strive to ensure that personal attention is given to each individual family throughout. We will support you each step of the way and continue to stay committed to providing a respectful and dignified funeral for your loved one.
Call Us At Any Time
For bereavement support, service arrangements, funeral advice and more, call us at any time. Ives and Shand funeral directors in Poole are here for you. Our door is always open to offer a helping hand to those who need it. We know that funerals are not always planned ahead and often an unexpected occurrence, which is why we want our services to be accessible at any time. Let us help you, to honour and provide a fitting memorial for your loved one. Please do not hesitate to contact Ives and Shand, your local funeral directors in Poole, for funeral guidance and support.
---
Simply search the diary by name to find details of the funeral in Dorset you wish to attend. You can leave a message in the book of condolence, as well as find information about flower and donation wishes.
---
Gallery