Albert Marsh Funeral Directors
Wareham
Our local independent funeral directors in Wareham offer a friendly confidential service. We can be found in St Michaels Road just off West Street with off road parking available. We are here to help any time of the night or day.
Call us today 01929 552 107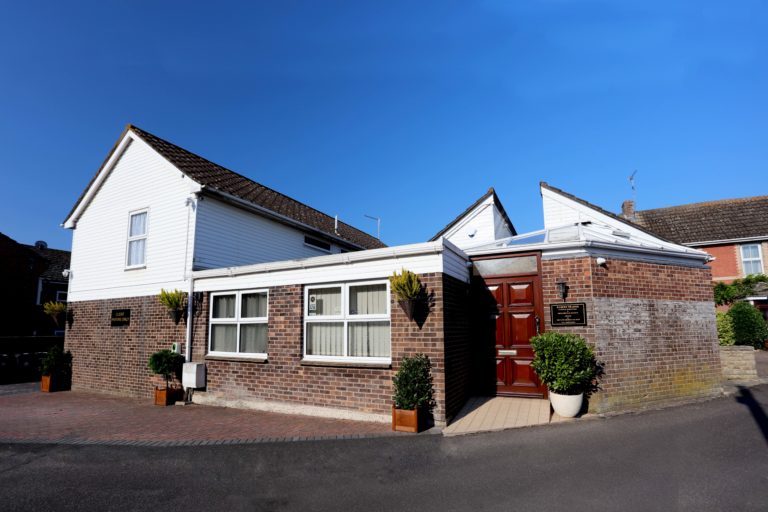 ---
Call Us Anytime. We're Always Ready To Help.
You can call our team at Albert Marsh in Wareham day and night to help you through a difficult time. We have been taking care of people in Wareham and the surrounding areas since 1835.
We understand that funeral arrangements involve making a lot of decisions, so we want to make things as easy as we can for you. We will guide you through the whole process to make sure all your funeral wishes are fulfilled. At Albert Marsh in Wareham, we offer several types of funeral services, including cremations, non-religious funerals and woodland burials.
When you need us, we can visit you in the comfort of your own home or take good care of you in our comfortable and quiet offices in Wareham. Wherever we talk, you can always rely on our discretion and compassion.
We also offer pre-paid funeral plans.
CARING FOR YOU, DAY AND NIGHT.
When you're grieving, you need two things: a lot of compassion and a lot of practical help. Our team at Douch Family Funeral Directors give you both. We'll guide you through the many decisions you need to make in arranging a fitting funeral service for your loved one.
At Albert Marsh funeral directors we offer several funeral services, including cremations, non-religious funerals, woodland burials and more.
Get in touch, day or night, and we'll come to you in the comfort of your own home. Or if you prefer, you can come to us; you'll find a warm welcome in our comfortable office in Wareham.
PLANNING AHEAD
It might sound strange but it's a really good idea to plan your funeral in advance. If it's all planned and paid for in advance (at today's prices) it's a tremendous relief for your loved ones when the time comes. You'll have spared them the stress of deciding how to arrange your funeral and how to pay for it. Come in to Albert Marsh funeral directors and we'll talk you through the details.
As members of the National Association of Funeral Directors, Albert Marsh are bound by their Code of Practice.
We are also members of the National Association of Monumental Masons (NAMM).
---
Simply search the diary by name to find details of the funeral in Dorset you wish to attend. You can leave a message in the book of condolence, as well as find information about flower and donation wishes.
---
Gallery