---
One of Dorset's largest independent groups of funeral directors has chosen the Dorset and Somerset Air Ambulance as its charity of the year.
Staff at Douch Family Funeral Directors put forward the names of three charities and the flying ambulance won the vote.
Staff onboard
The group will embark on a series of fundraising activities during the next 12 months and will attempt to raise thousands of pounds.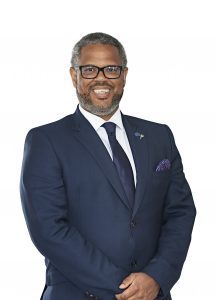 Nick Douch, managing director of the group, said: "This will be the fifth year we have had a 'charity of the year'.
"Our staff really get behind it and come up with some great ideas to raise money – even during lockdowns.
"We are hoping to get a team together for the air ambulance's – Coast to Coast Cycle Challenge, which didn't happen this year but hopefully will in 2021.
"The air ambulance is quite literally a life-saver and relies on donations to operate.
"Everyone knows that the next life it saves could be theirs or one of their loved ones, so there is always plenty of motivation.
"Our branches will continue to raise money for other charities and good causes in their own communities."
Incredible Support
Lara Battersby, Dorset and Somerset Air Ambulance Communications Officer said:
"We would like to say a huge thank you to all the team at Douch Family Funeral Directors for selecting Dorset and Somerset Air Ambulance as their Charity of the Year. It is with thanks to the incredible support and generosity of the public, that we have been able to continue providing pre-hospital critical care for our patients, for 19 hours per day throughout the pandemic.
"With no direct funding from the Government or the National Lottery, we rely on the public to help us raise our operational costs of over £5 million a year; each life-saving mission costs approximately £3,000. We are extremely grateful to receive this support and wish everyone involved a fantastic year of fundraising."
The group's previous charities of the year are Tyler's Friends, Dementia Friends, Dorset Mind and Cystic Fibrosis.